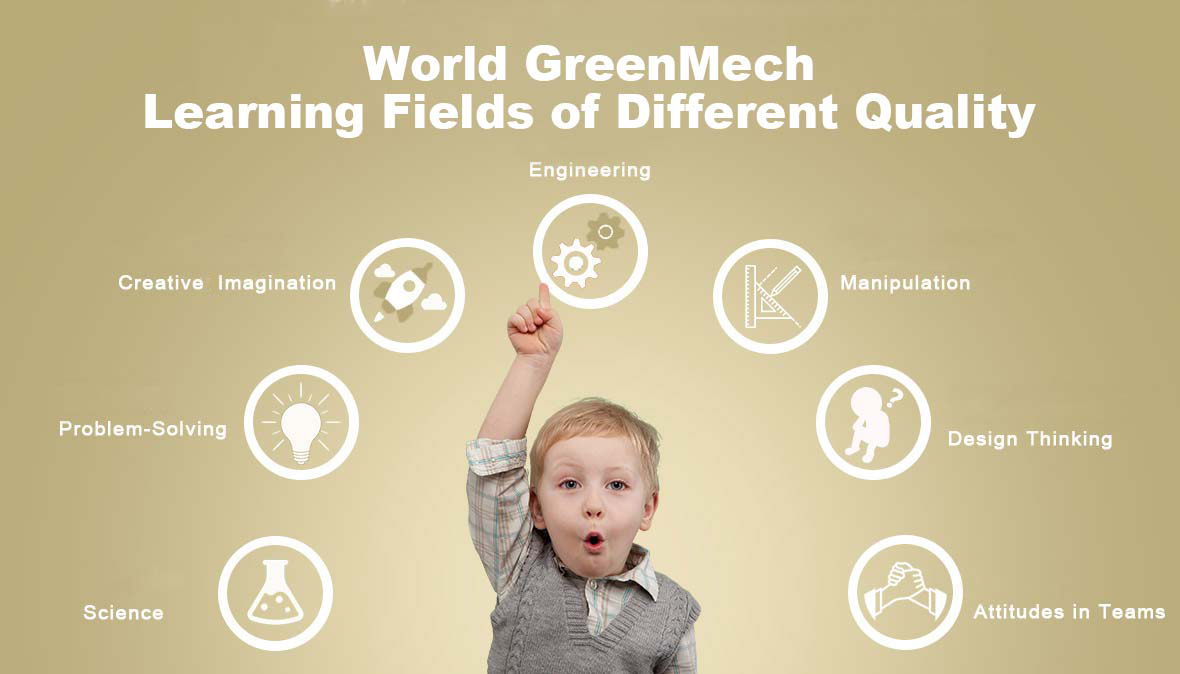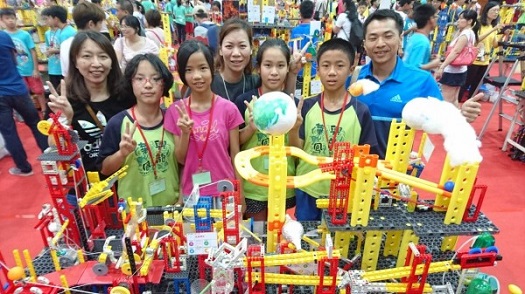 The educational meaning of World GreenMech
The goals of the competition are to cultivate a better understanding of science and creativity among primary and middle school students; to extend the students interests toward creative, sustainable sciences, and to integrate their new ideas into a coordinated learning framework.
We hope students can incorporate creative thinking into the building block challenges, and come up with practical ideas with regard to structure and design.
The course of the competition helps develop the interactive relationship between teachers, students and parents. This cohesion develops a whole-person approach to the educational spirit and encourages spontaneity, interactivity and the idea of a common-good.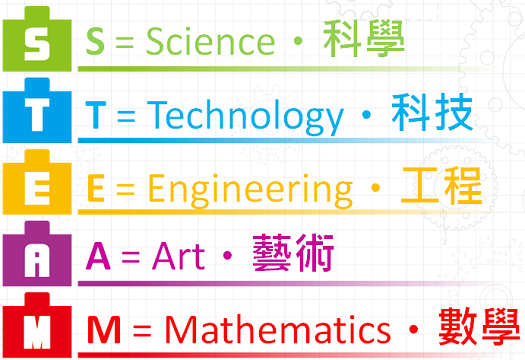 Integrate STEAM educational concepts
The contest intentionally directs itself toward STEAM principles. This leans on the current US educational direction toward STEM fields (Science, Technology, Engineering, and Mathematics). The recent addition of Art as another foundational principle by former US President Barack Obama was suggested to help students develop soft and hard skills in the STEM field.
In terms of science, it helps schoolchildren to better understand scientific knowledge through hands-on assembly.
In engineering, students must make their devices stable, so that they can operate smoothly. 
In technology, students must learn to integrate a range of systematic approaches such as programming logic and related mechanical issues.
In art, the building blocks feature creative student designs to promote the aesthetics of engineering.
In mathematics, students learn about classification, matching and calculation through the process of building block structure design. Learners will become more confident and comfortable with numbers.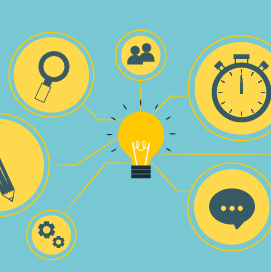 World GreenMech Core Concepts
Scientific concept: Build a core knowledge of physics, lay a foundation for scientific principles and humanistic literacy, cultivate the scientific method and conduct proper experiments.
Team spirit: Through participation in an event, team members develop a team spirit and maximize their performance, learning and growing together.
Systematic thinking: Students use a holistic thinking approach to cultivate their ability to solve problems.
Creative thinking: Develop creativity, learn how to think outside the box, break away from known frameworks, redefine relationships between people and things, and generate new ideas.
Creativity: Encourage creative or intuitive thinking and practice, which comes from a place of unique originality.